Captains *
Our Lake Superior charter captains are in high demand as fishing guides in the Duluth and Superior area. We fish both Minnesota and Wisconsin waters. "Fish the Gitch" with us and see why we are the leaders in Duluth Fishing Charters and Lake Superior Fishing Charter Fishing.
With 50+ years of combined experience and the finest equipment available, our captains deliver the greatest opportunity for a safe, enjoyable and successful day on the water.
Since 1982, we have cheerfully guided our guests in all aspects of Lake Superior fishing. Interested in personally rigging the tackle and landing the fish? Unlike some other charters, we will get you into the action, even if you have no experience. Or, if you prefer to sit back and relax with your family, friends or co-workers while we run the lines, we are glad to accommodate that, too. Either way, we'll create great memories together.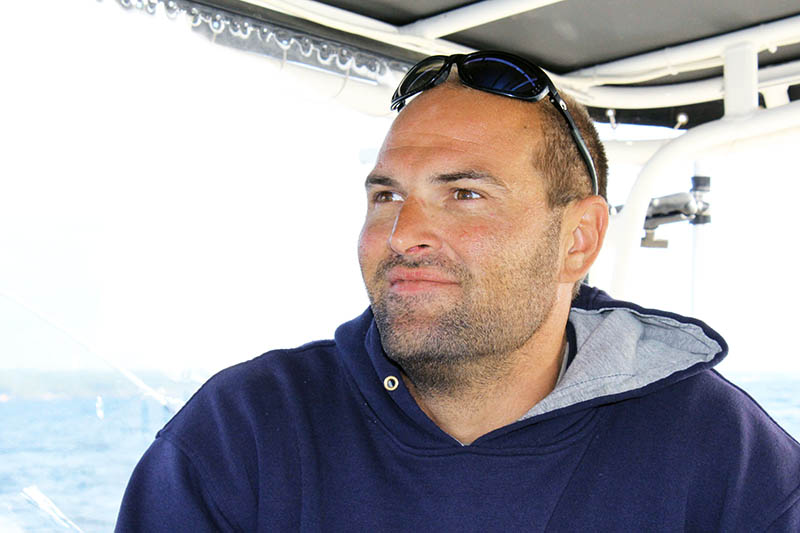 Captain Paul Mazzuco is a highly touted Duluth Charter Captain for Optimum Charters. Prior to coming aboard as one of our primary captains in 2011 Captains Paul fished many tournaments throughout the Midwest and in Canada and spent countless hours fishing lake trout and salmon on the Great Lakes. Since 2011, Captain Paul has compiled record numbers of trips and earned the respect of many repeat clients. Captain Paul has dedicated most of his life to learning the art of fishing and is excited to share his knowledge with you. Captain Paul Mazzuco is a U.S.Coast Guard Licensed Captain and is licensed as a guide in Minnesota and Wisconsin.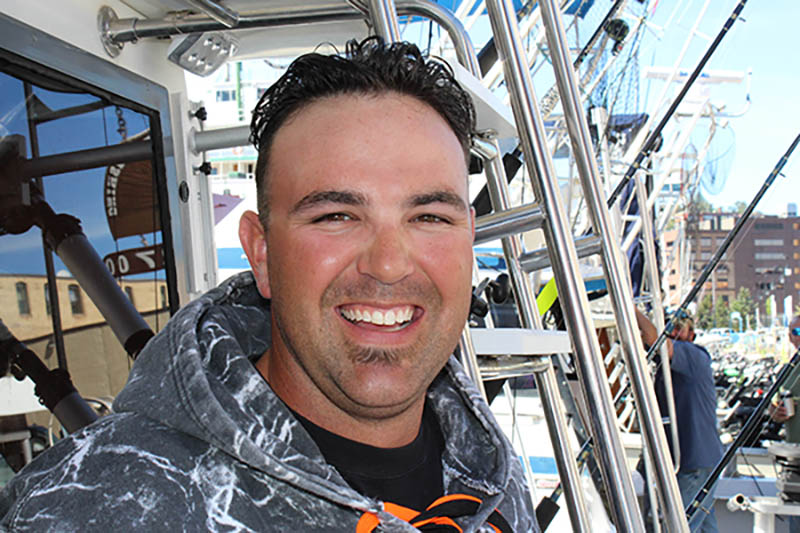 Captain Rob Hering brings 10-plus years of experience on Duluth fishing charter boats. Captain Rob came to Optimum Charters in 2013 and quickly became a key player as a Duluth charter fishing guide. Captain Rob guides on Lake Superior for trout and salmon, but also within the St Louis River estuary in pursuit of walleyes, northern pike, and muskie. A father of three, Captain Rob brings patience and a priority for safety to each outing. Captain Rob is a U.S.Coast Guard Licensed Captain and is licensed as a guide in Minnesota and Wisconsin.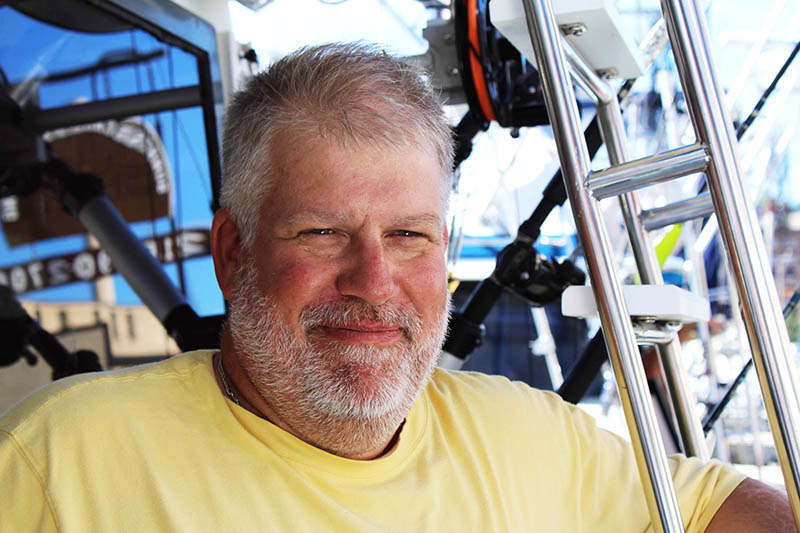 Captain John Stieben has spent over 25 years fishing salmon and trout on the Great Lakes, while also fishing salmon from Washington to British Columbia and Alaska. Captain John has been featured on ESPN, ESPN2, The Outdoor Channel, and local TV outlets on such shows as Minnesota Bound, Backroads with Ron and Raven, and Backland Outdoors. He also delivers seminars all over the Midwest on trolling for trout and salmon in the Great Lakes, and owns a fishing tackle business that makes downrigger trolling equipment (roemerrelease.com).
Captain John is a U.S. Coast Guard Licensed Captain and licensed as a guide in Minnesota and Wisconsin.
* All Captains and first mates utilized by Elite Fishing Charters, llc, d/b/a Lake Superior Fishing, Action Sportifishing Charters, Optimum Charters are independent contractors and no representation within this website or any form of advertisement should be construed that these contractors are employees of the previous listed business'.
Our Boats
Optimum Charters' boats are 35' to 40' L.O.A. Tiara Sport-fishing Yachts, fully insured and equipped with the finest fishing gear and tackle. All of our boats have a clean full-size bathroom (i.e., head) and a comfortable cabin area. We have no equal in Duluth charter fishing when it comes to length, width (12.5′ to 14'), and equipment on the boats.
Our boats comfortably accommodate six guests for a safe and smooth ride. When a group is larger than 6 people we will use multiple boats. Other charters may use converted cruisers, but we only utilize real charter fishing boats along with the finest in fishing equipment from top brands such as Okuma Fishing Tackle, SI-Tex Electronics, Canon Downriggers, and more.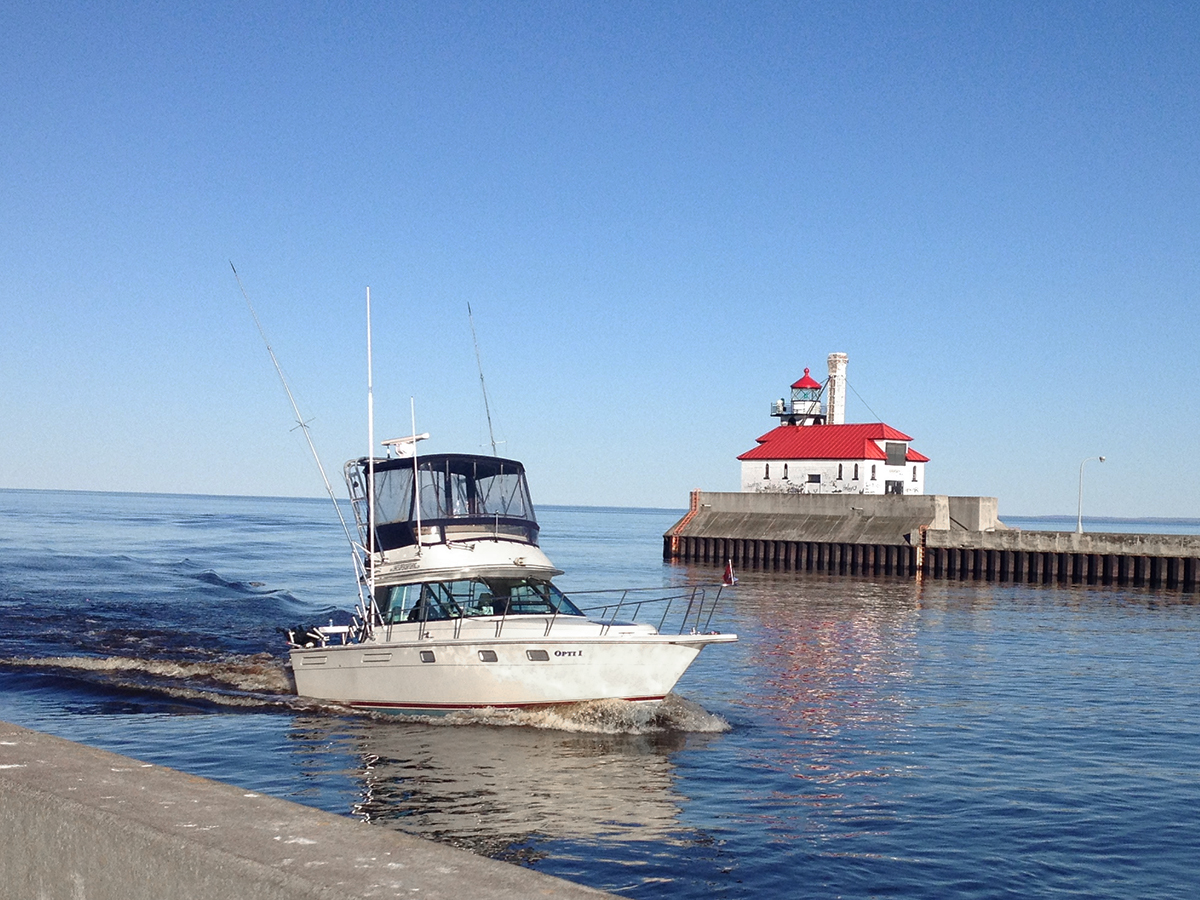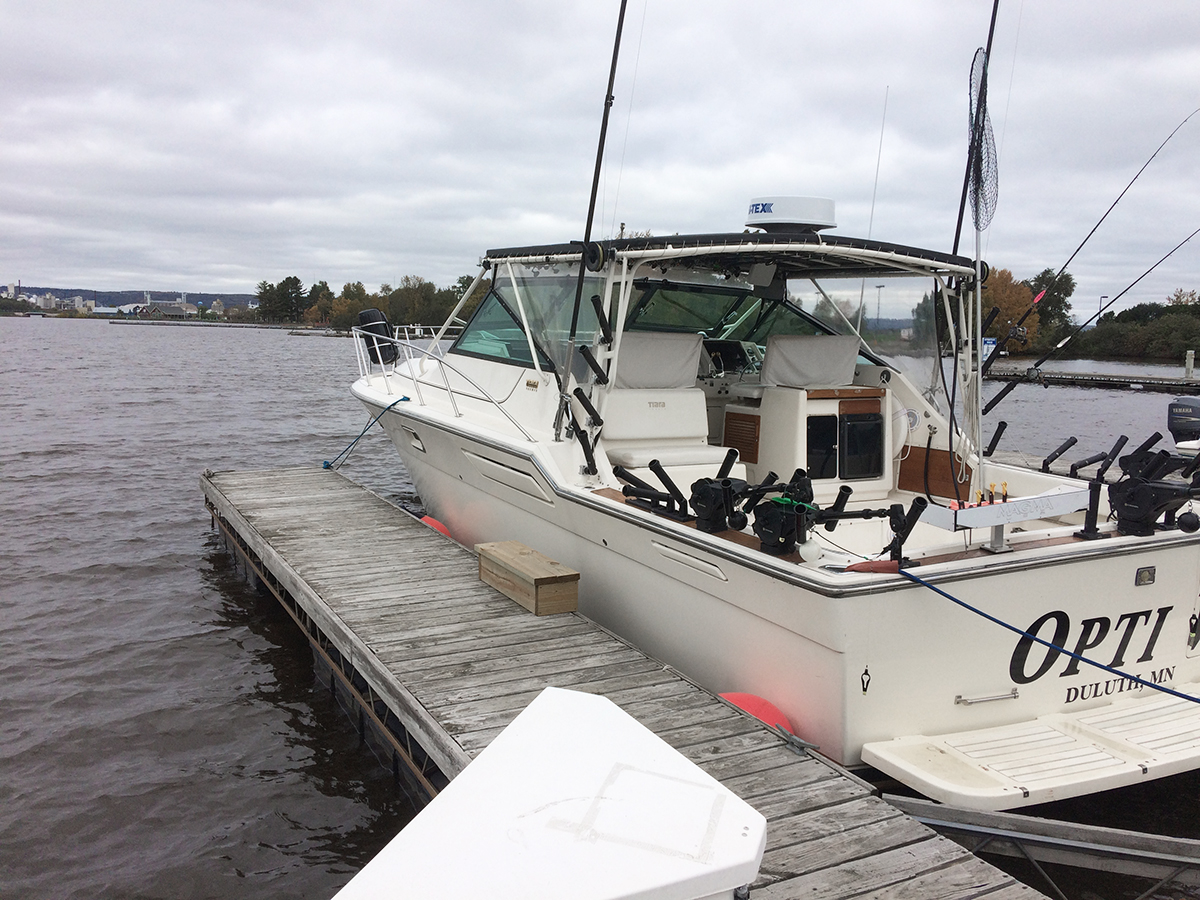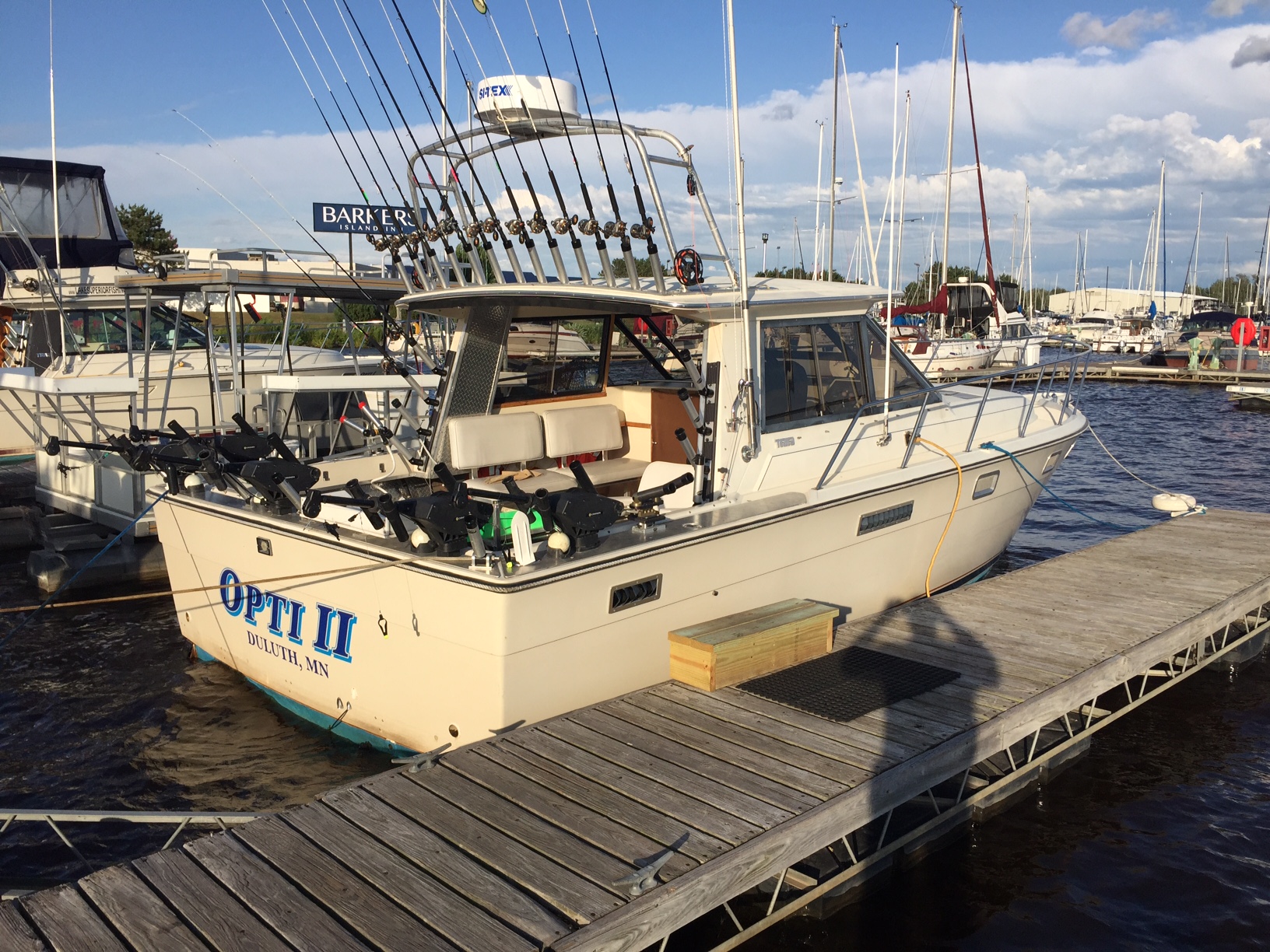 Our Promise
This is not a part time job or a hobby for our team. We take great pride in our boats and our work, and will strive to exceed your expectations. Safety is always our first concern — and a main reason for investing in the high-end Sport-fishing boats that we use — but if the forecast calls for wind or rain, we don't mind the extra work to get you fishing. We know you are investing time and money in your trip, and the best time to go fishing is when you're here. We will always attempt to make it your best day here.